Regular price
Sale price
€24,95 EUR
Unit price
per
Sale
Sold out
This Dark Arts themed potion is not for the fragile souls. The Damp of Death is a very dangerous potion and highly forbidden to use. It changes colour when shaken, from transparant to a lime green. With it's green and black accents it fits perfectly on any Deatheaters shelf!
This damp is clear when it stand still and when shaken it turns into a lime green colour!

- The bottle is rectangle-shaped and spraypainted with black frost spray

- The label is designed by me and printed out on stickerpaper it has silvery metallic accents drawn on it

- The bottle holds 200ML

- The liquid is NON-Toxic but not recommended for drinking

- The bottle is sealed with a black faux wax seal with the dark mark on top

- The neck is wrapped with green and black leather rope and on the front are little silver balls attacked and a dark mark charm!

- Aged cork is sealed with the wax and pushed in really, really well! So don't even try to open it!

- The bottle is filled with a see-through clear liquid that turns into a lime green colour when shaken

*Please note that you are buying a piece of art and not a product. You are paying for my time and artistry, as well as the supplies it takes to create these potions, not official merchandise. Any use of material protected by law, such as "Harry Potter", "Hogwarts", etc., is for descriptive purposes only. I have not received any endorsement from and are not affiliated with or licensed by any holder of intellectual property or common law rights related to the Harry Potter series of books, films, and merchandise, any of their subsidiaries or licensees.

Questions and requests welcome!

Thank you!
Share
Care information

Make sure to keep away from heat
View full details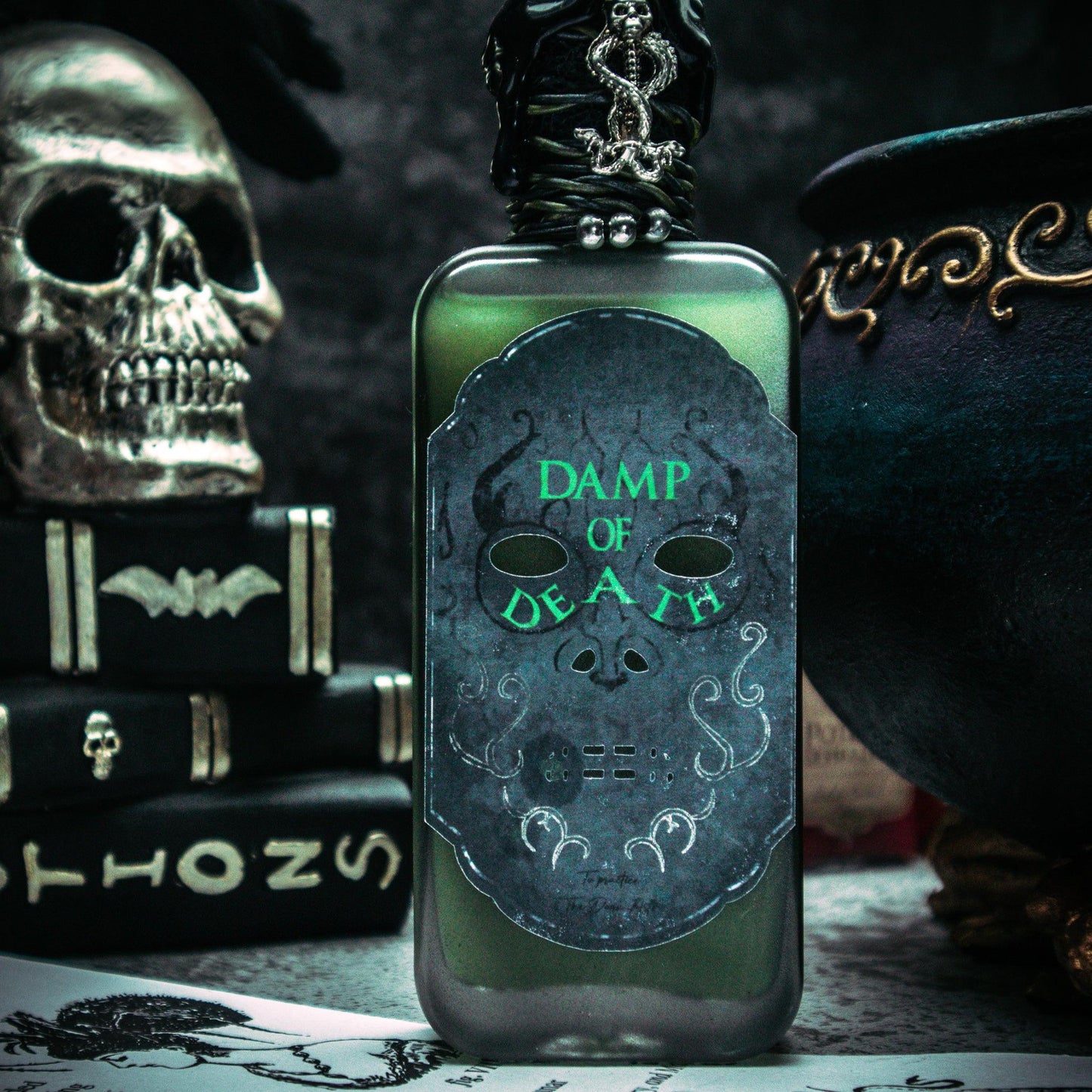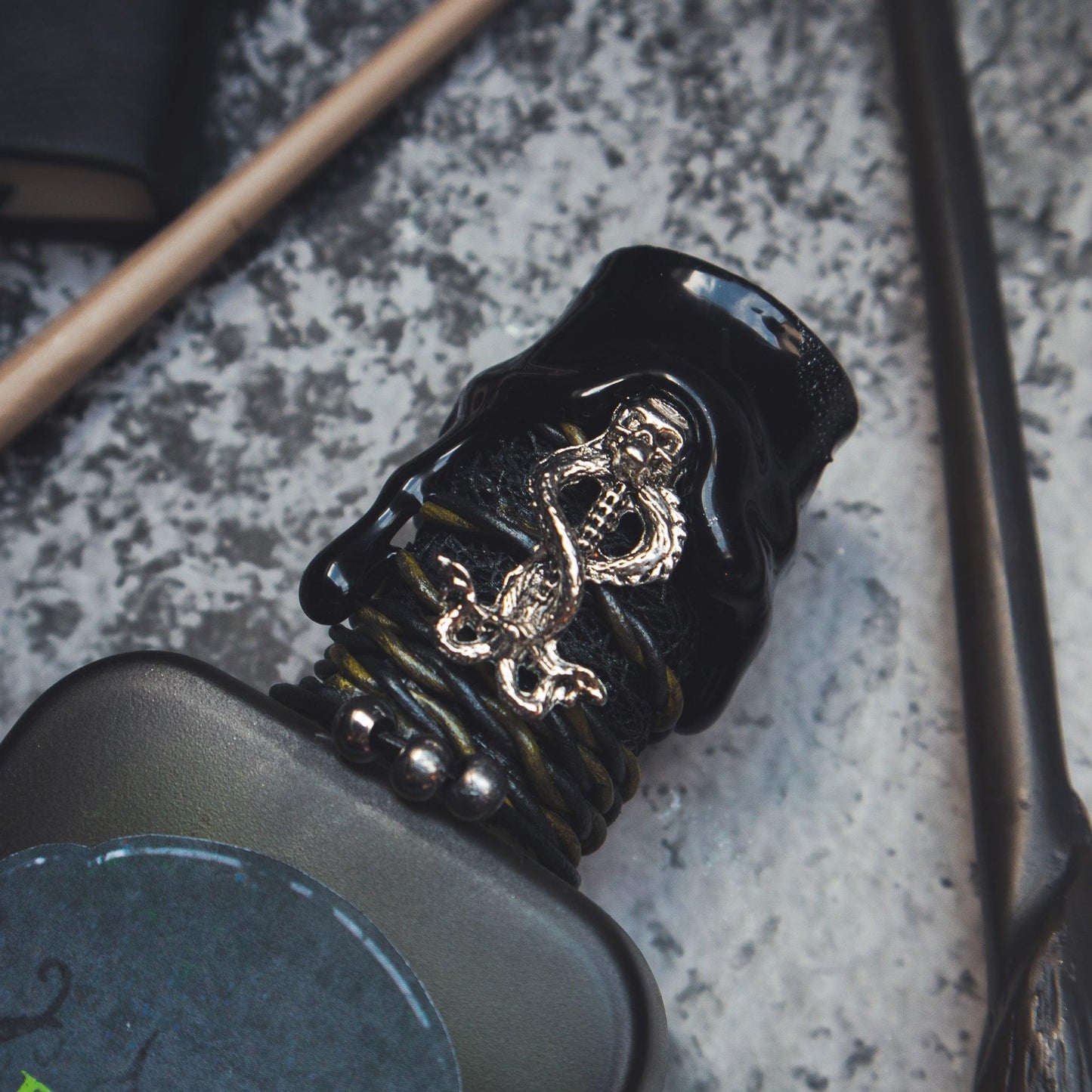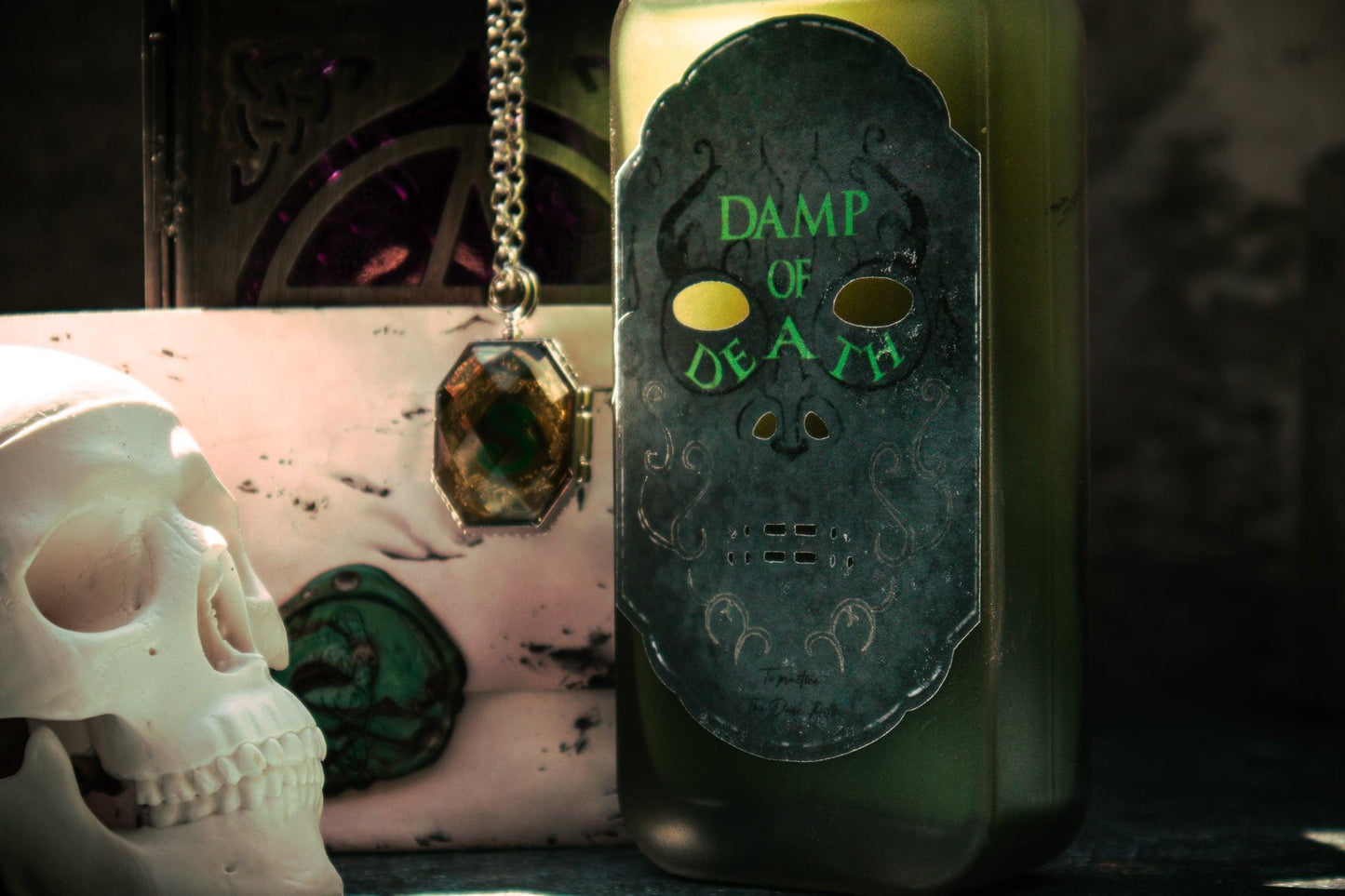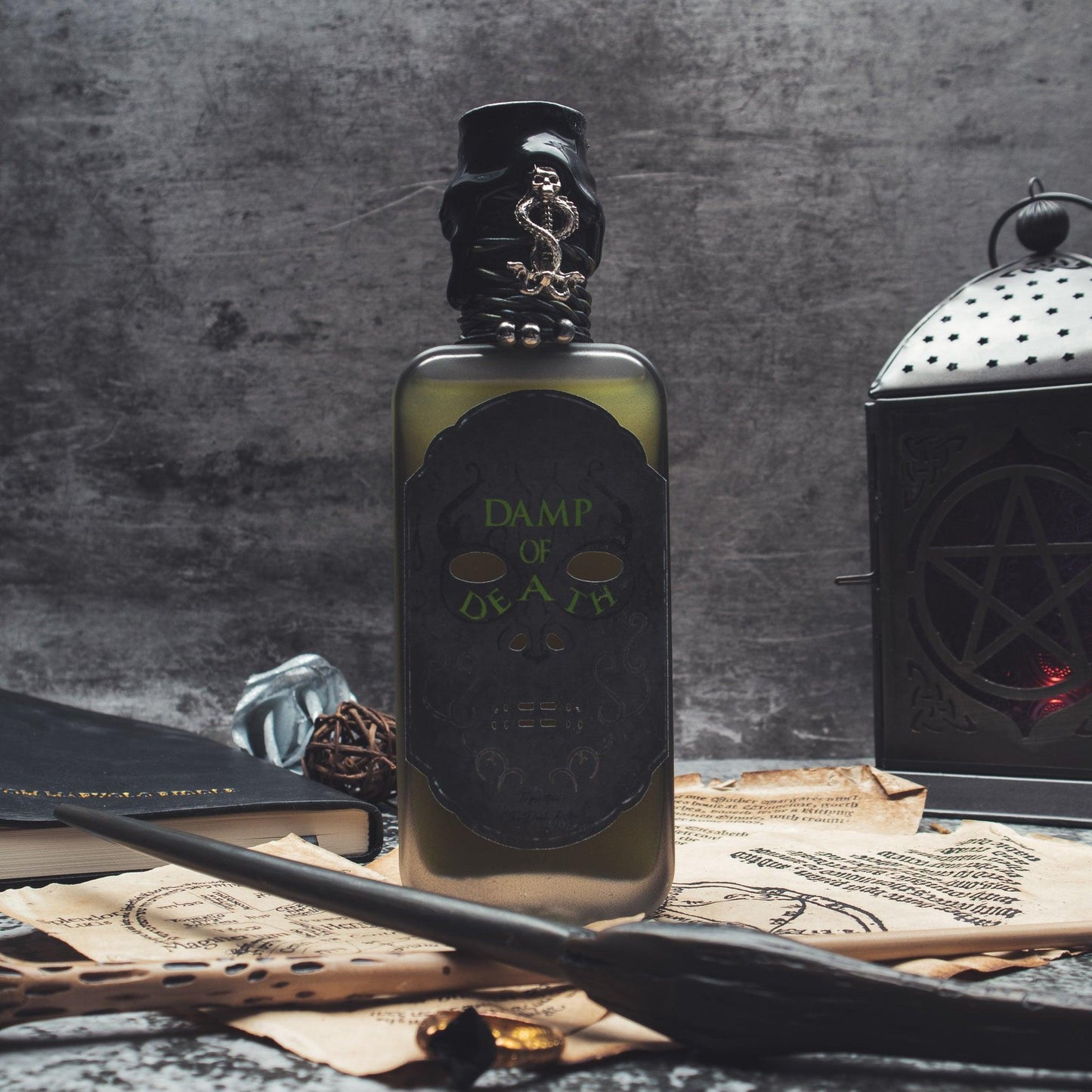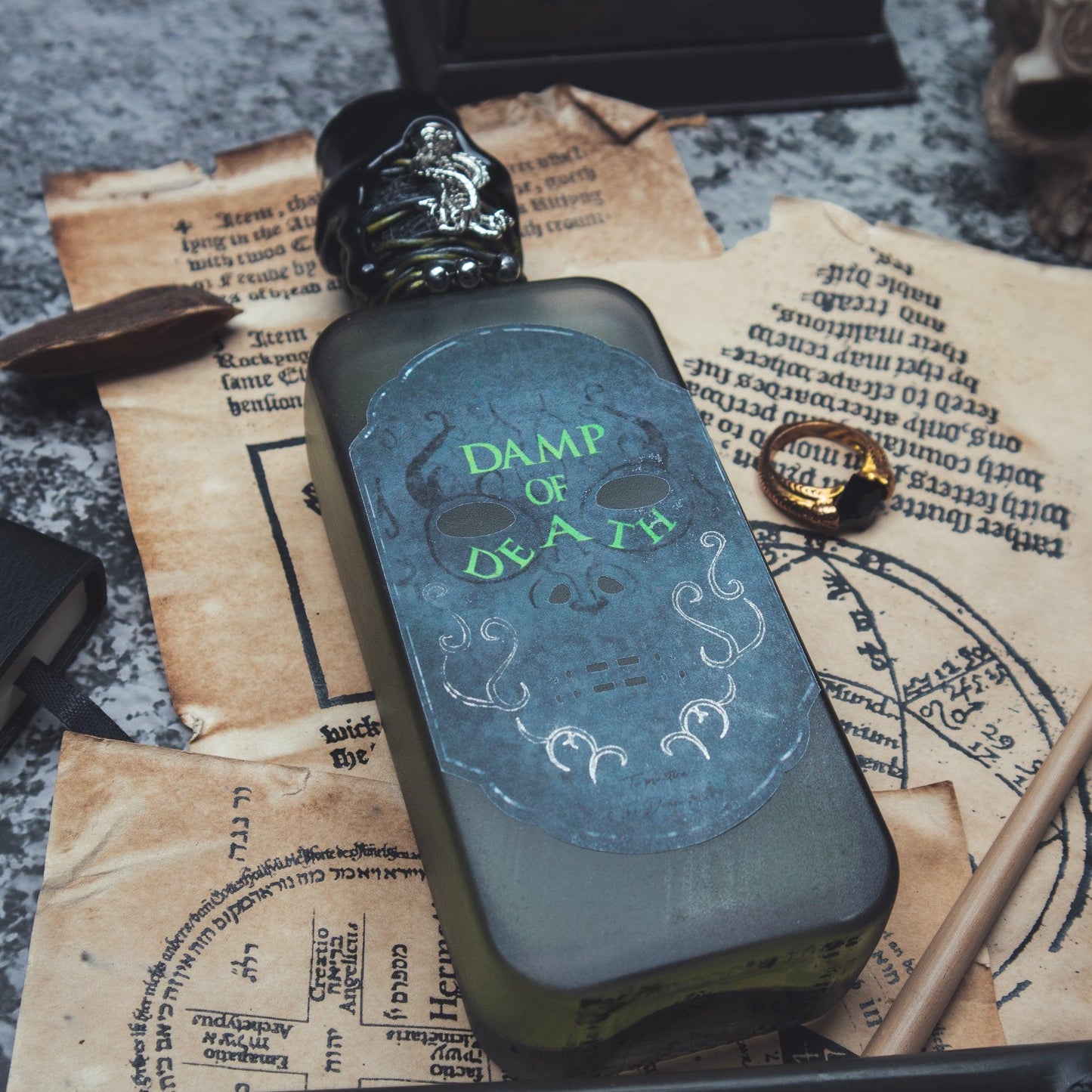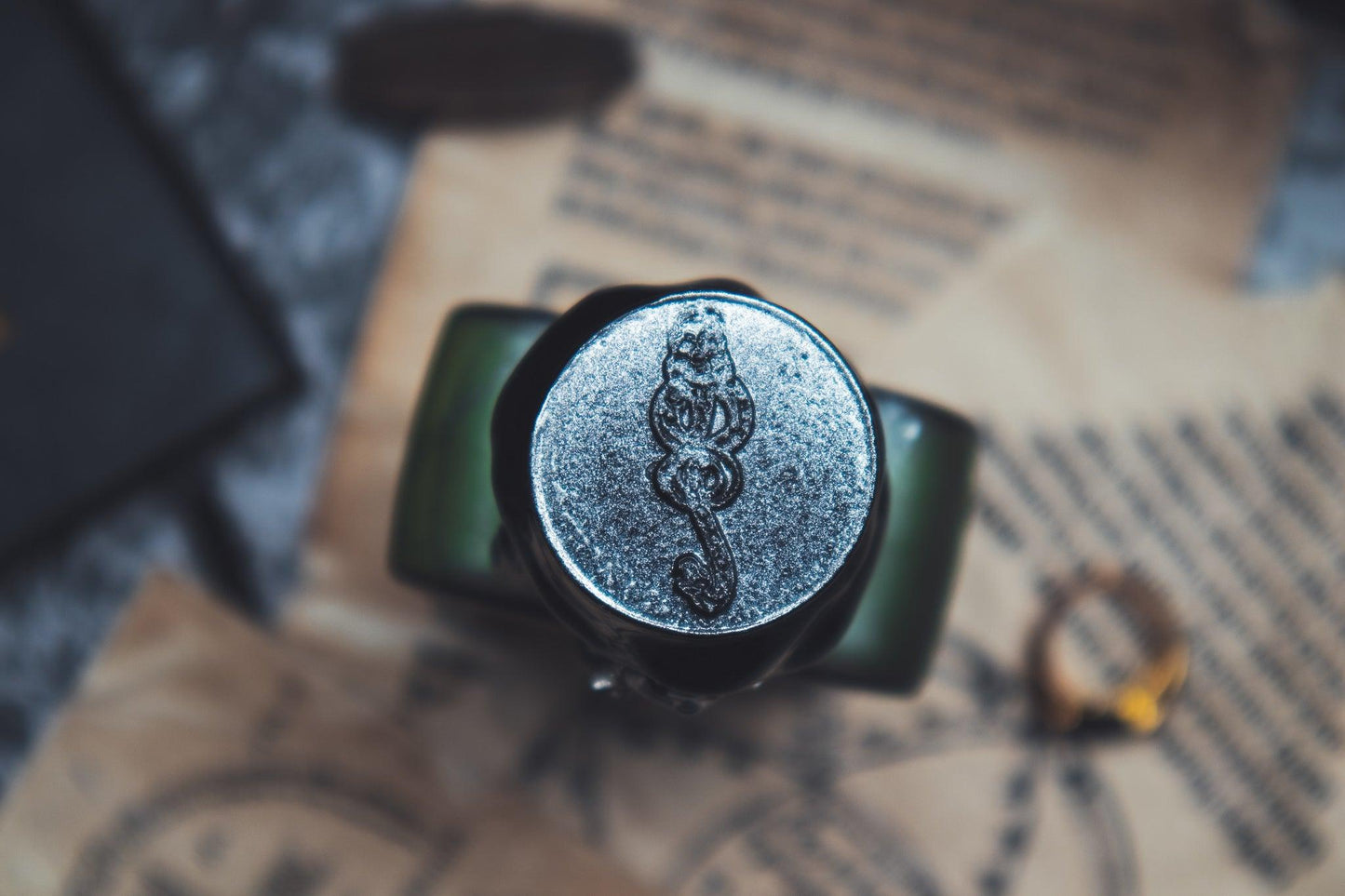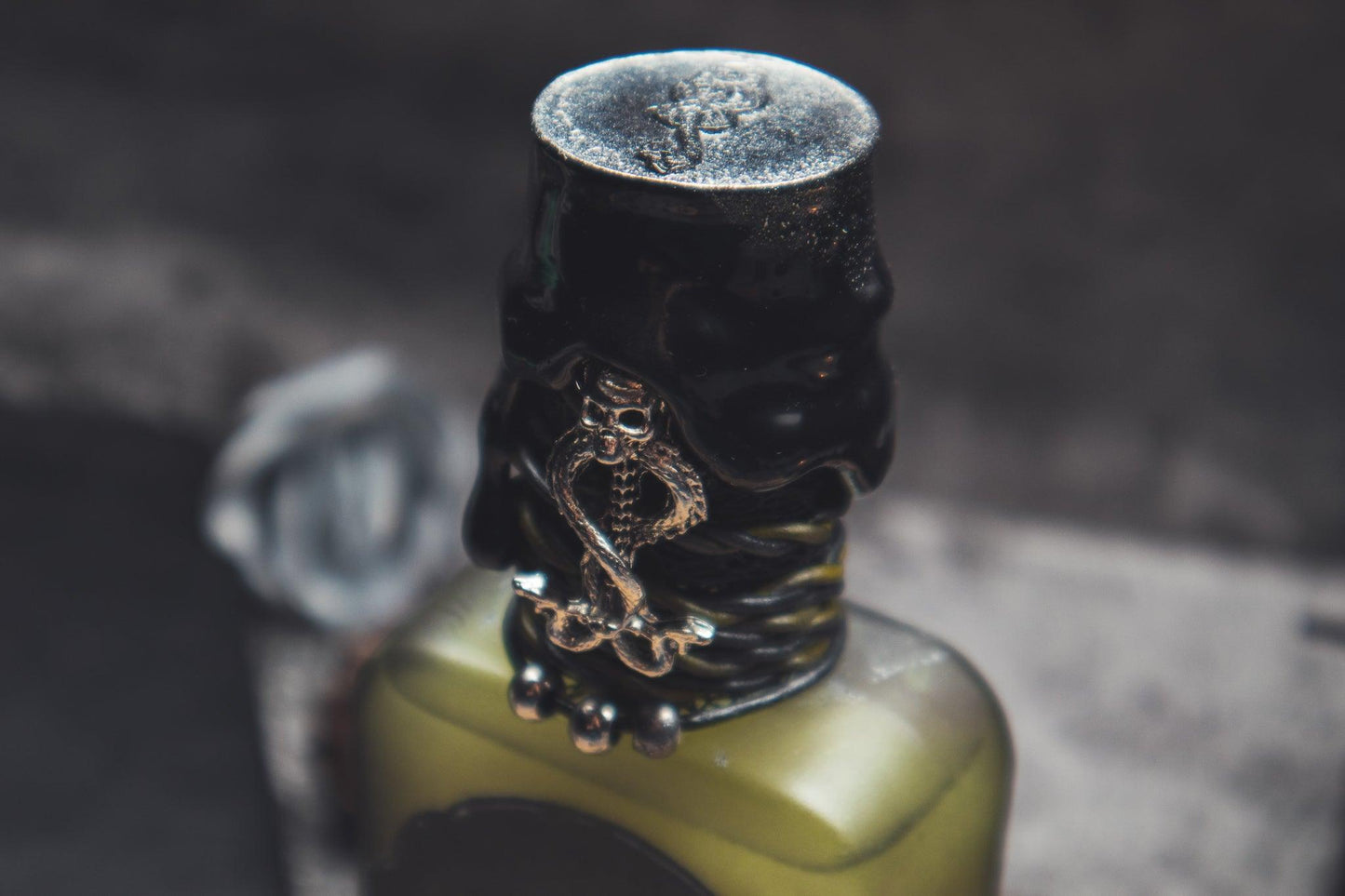 Shipping

We often process and ship your order within 5 days. The 3D printed items can take up to 1 -1,5 week since they are print to order

Shipping Policy

Returns or something wrong?

If you are not pleased with the product or something went wrong, contact me! Email me: maaike@theflamingfeather.com.

Return Policy