Regular price
Sale price
€21,95 EUR
Unit price
per
Sale
Sold out
A gentle creature, the phoenix lives to an immense age because it can regenerate each time it bursts into flames. Phoenix song is magical and its tears have healing properties These ashes have been collected by our finest Magizoologists. Phoenix Ashes are very hard to obtain because of how rare a Phoenix is but also how little ash remains after it's burning day. The Flaming Feather makes sure no animals are harmed during our process and that the Phoenix can rise again without any problems!
- The bottle is a typical apothecary bottle
- The label is designed by me and printed out on sticker paper
- The bottle is about 14 CM long and holds 250 ML
- Inside there are black and gold sand grains
- Aged cork is pushed in really, really well! So don't even try to open it!
- It has a little silver feather charm on the side laced into the gold rope
- It has unique macrame rope patterns
*Please note that you are buying a piece of art and not a product. You are paying for my time and artistry, as well as the supplies it takes to create these potions, not official merchandise. Any use of material protected by law, such as "Harry Potter", "Hogwarts", etc., is for descriptive purposes only. I have not received any endorsement from and are not affiliated with or licensed by any holder of intellectual property or common law rights related to the Harry Potter series of books, films, and merchandise, any of their subsidiaries or licensees. Questions and requests welcome! Thank you!
Share
Care information

Make sure to keep away from heat
View full details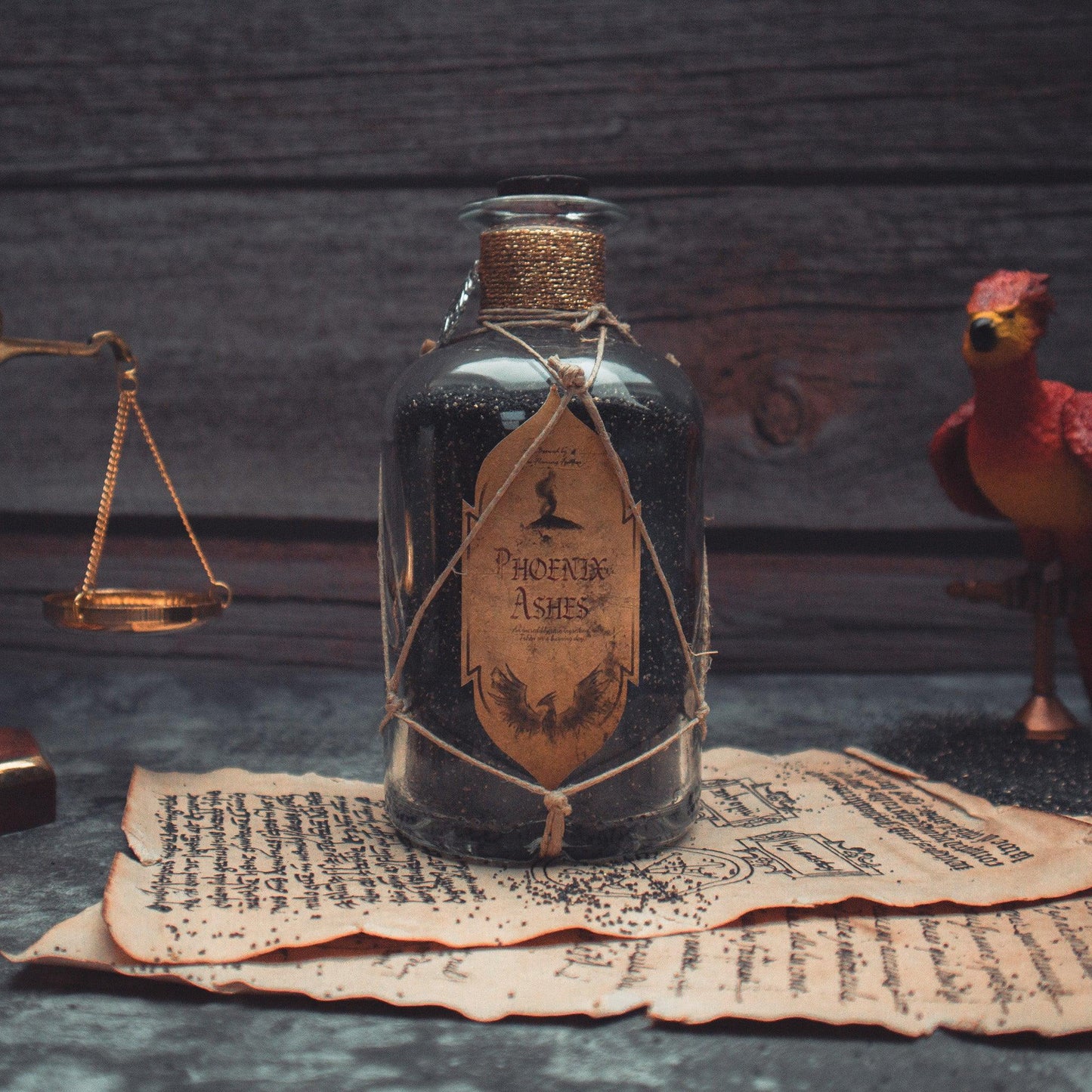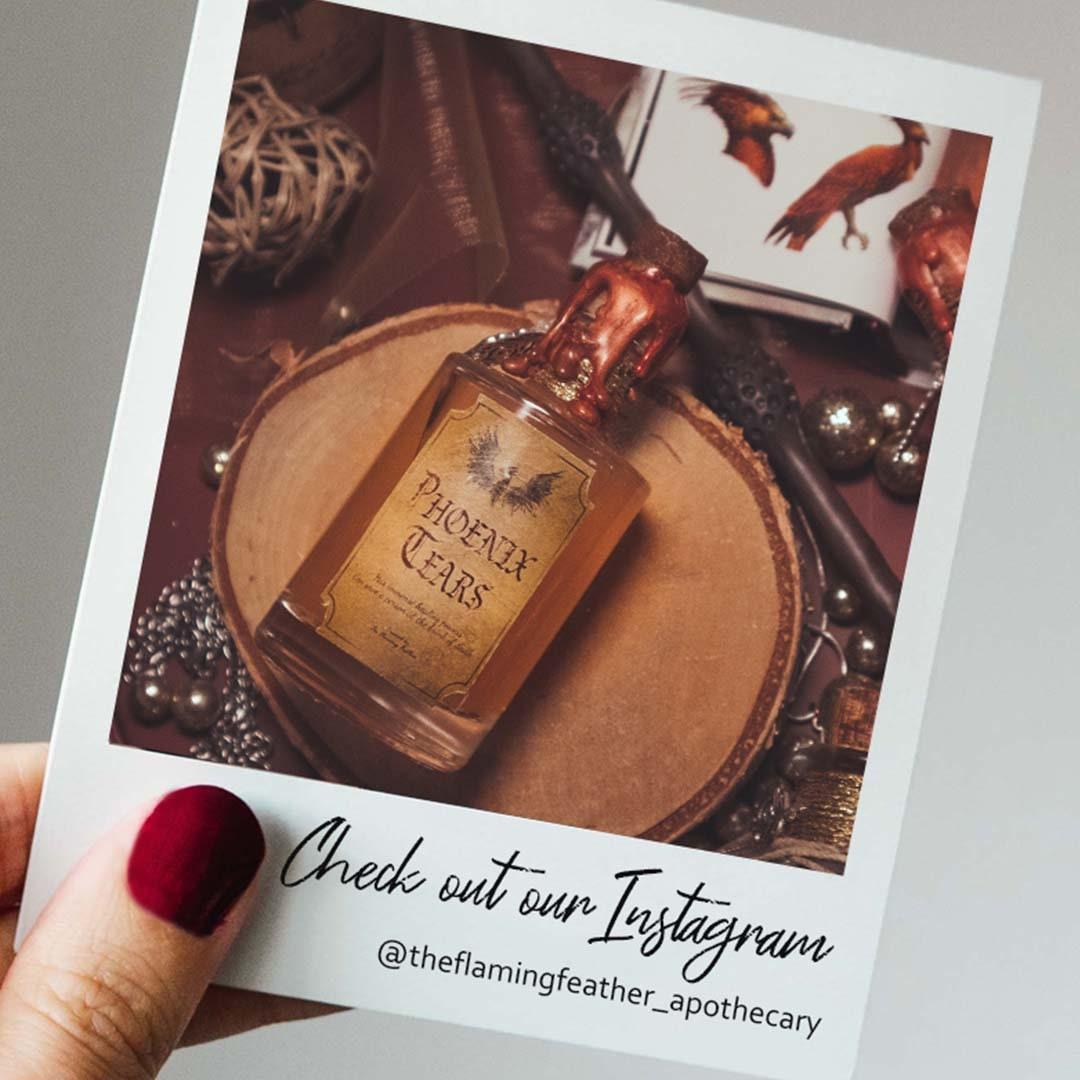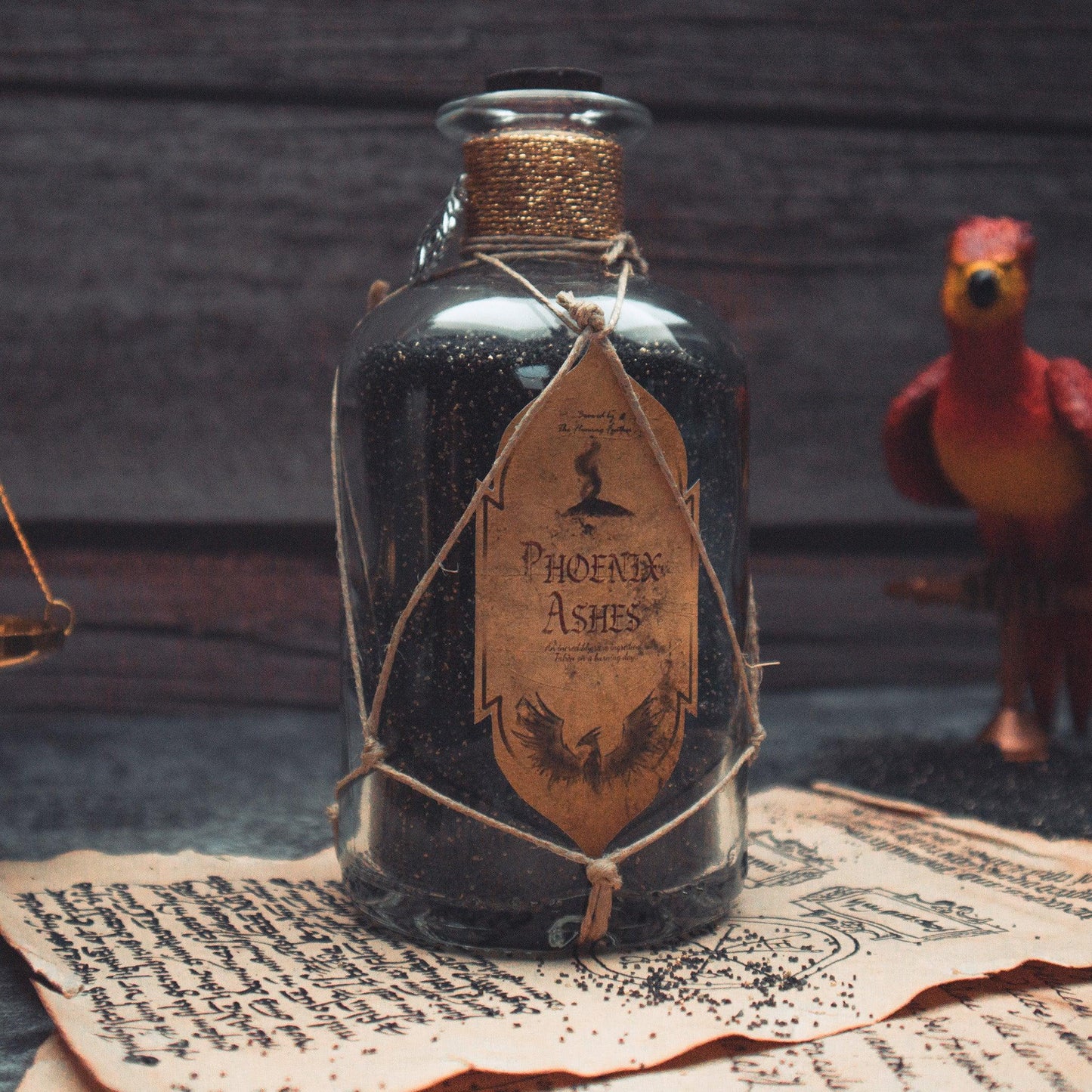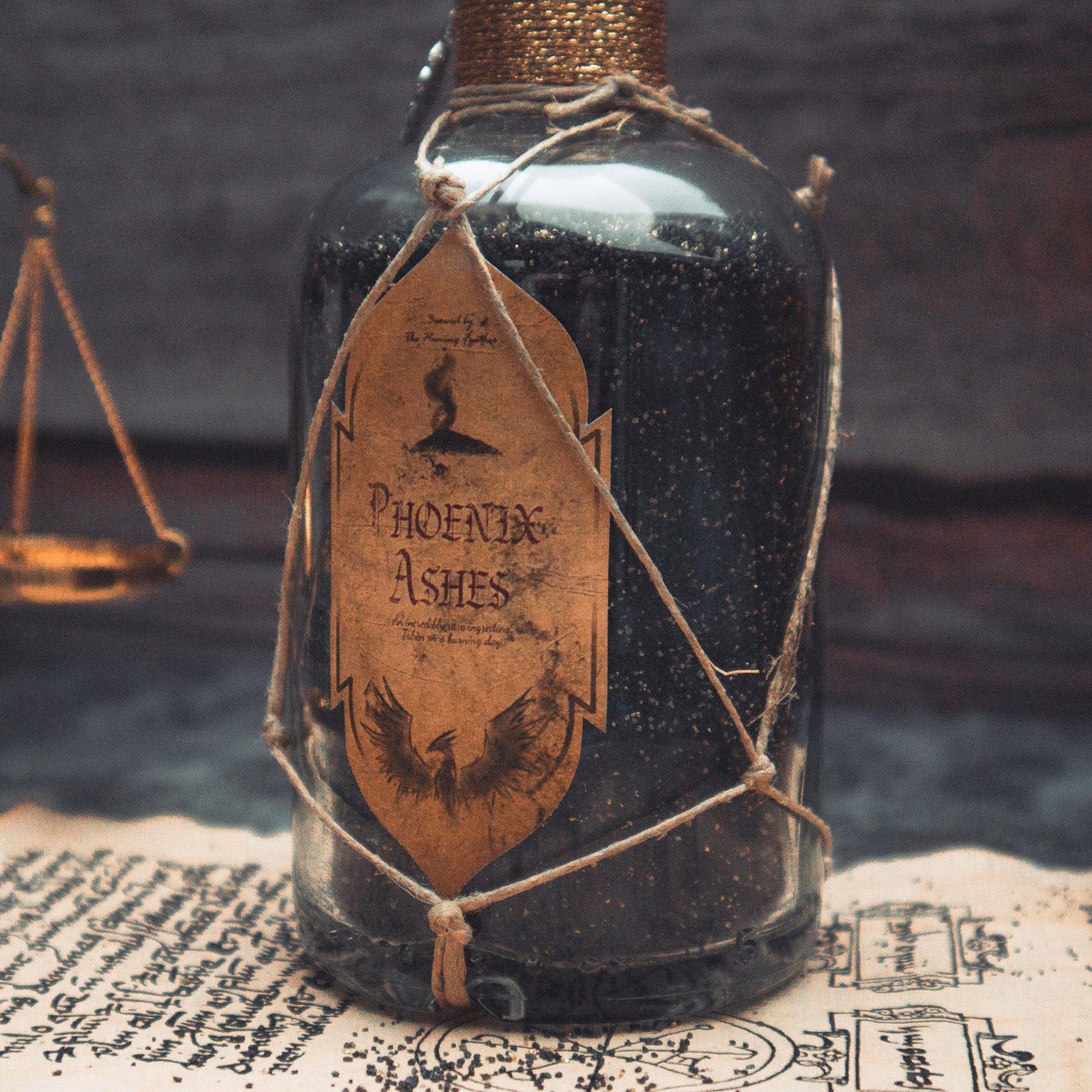 Shipping

We often process and ship your order within 5 days. The 3D printed items can take up to 1 -1,5 week since they are print to order

Shipping Policy

Returns or something wrong?

If you are not pleased with the product or something went wrong, contact me! Email me: maaike@theflamingfeather.com.

Return Policy
Complete the Phoenix collection! Get €5 off!
Regular price

Sale price

€17,95 EUR

Unit price

per

Regular price

Sale price

€17,95 EUR

Unit price

per

Regular price

Sale price

€21,95 EUR

Unit price

per