The holiday season is just around the corner, and if you have a tabletop RPG enthusiast in your life, you're in luck! Whether you're shopping for a friend, family member, your dungeon master or yourself, we've got a selection of fantastic gifts that will take your tabletop adventures to the next level.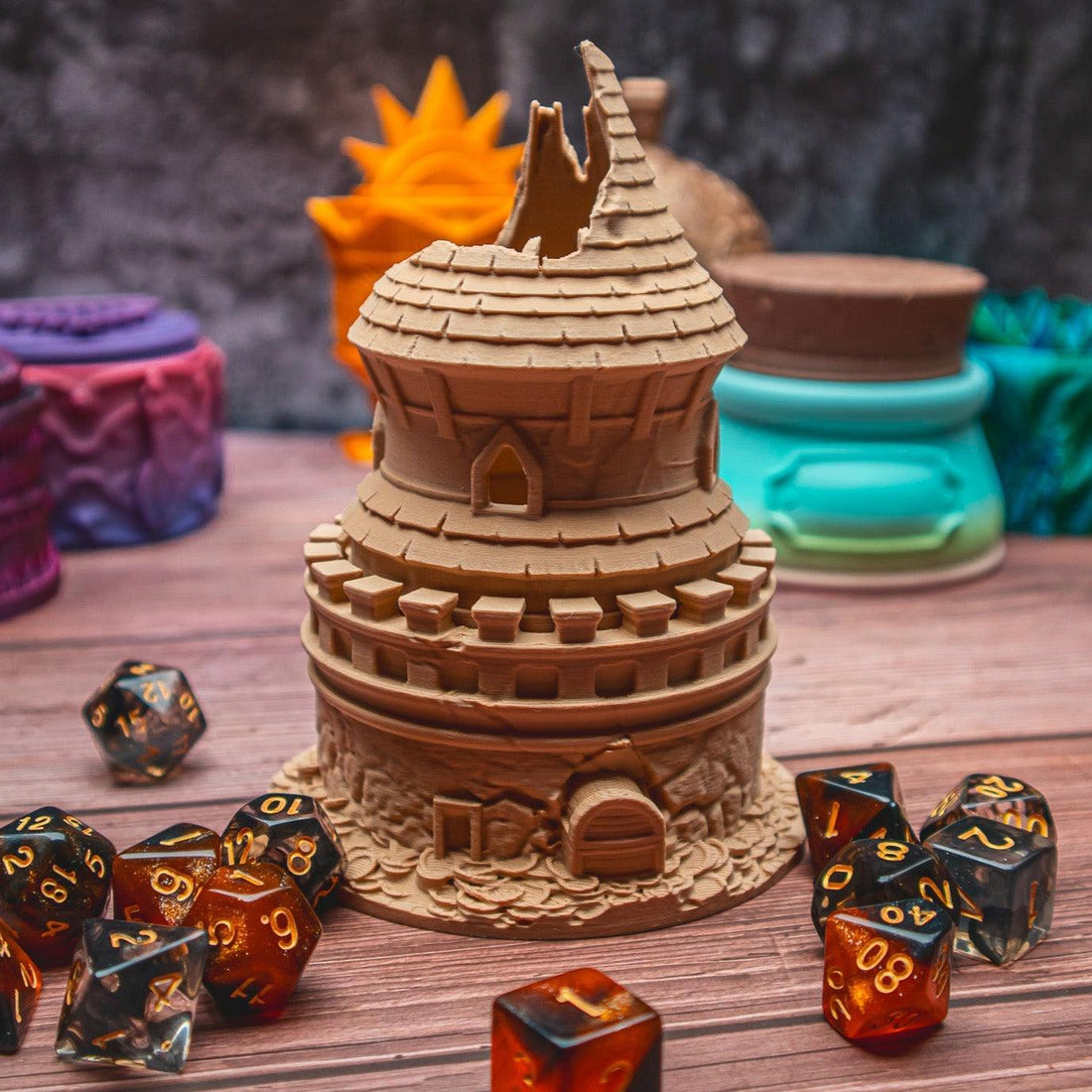 Game Master Dice Box: Castle-Style Dice Holder
First up, let's talk about the Game Master Dice Box. This unique, castle-like container is a must-have for any Dungeon Master or player who wants to make a grand entrance to the gaming table. It's not just a dice holder; it's a statement piece! With the capacity to hold up to three sets of standard-sized dice, this box ensures you have all the necessary tools at your fingertips. What's even more fun is the extra space on top – perfect for storing some monster miniatures. Plus, you can choose your favorite color to match their personal style!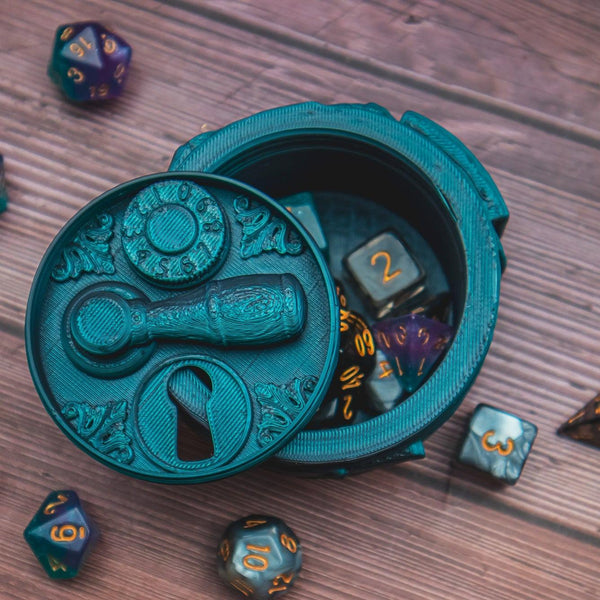 Class dice holders: A dice holder for every class
Discover our exclusive collection of class-inspired dice holders, where every D&D class finds its perfect match. Whether you're a fierce Barbarian, a vengeful Paladin, or a mystical Wizard, we've got you covered. Take our Rogue Dice Holder, for example – it's not just a secure storage solution, but it also boasts lock-picking qualities. Modeled after a classic keyhole with a belt of thieves tools around it. With a dice holder for every class, our collection ensures that your dice storage reflects their character's essence while bringing a touch of personality and fun to theirD&D games.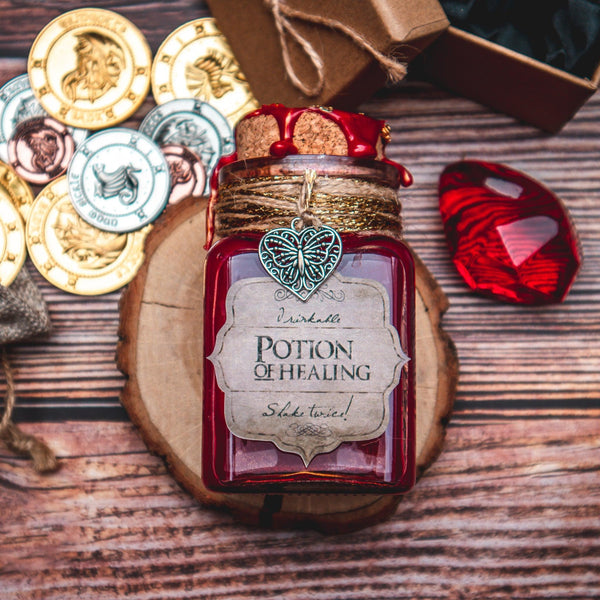 Healing dice potion: Make healing more fun!
Journey into the realm of fantasy with our magical Potion of Healing – the ultimate Christmas gift for tabletop RPG enthusiasts! This enchanting elixir is a visual delight, shifting from a transparent red to a dazzling metallic red with a golden sheen when shaken, sprinkled with golden glitter and leaves. Nestled inside the square-shaped 150ml jar are two D4 dice that will float to the top. Please note, this potion is strictly for display, sealed with an intricate red and gold faux wax seal and adorned with a whimsical silver butterfly heart. It's the perfect addition to your collection and guaranteed to enchant any tabletop adventurer this holiday season!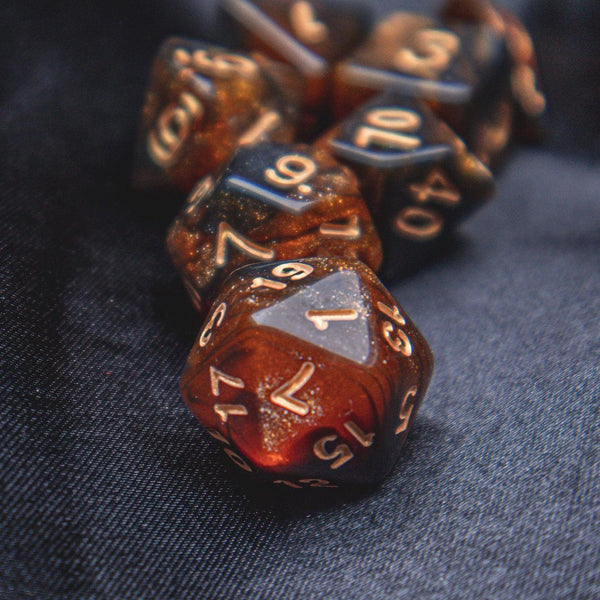 No tabletop RPG adventure is complete without a stunning set of dice, and we've got you covered. Our dice sets come in various styles and colors, catering to all types of players. For example, our Phoenix Ashes dice set is an absolute showstopper. These dice have a mesmerizing translucent, glittery orange and black marble look with golden inking on the numbers. It's the ideal set for those who love having their own dice collection. Pair these beauties with one of our dice holders for the ultimate gaming experience!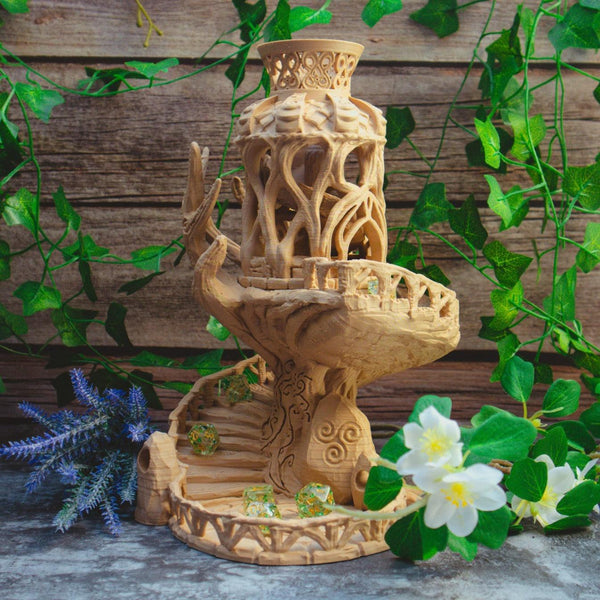 Celtic Dice Tower for Nature Lovers
If you're looking for something that seamlessly blends with a nature-themed campaign, our Celtic dice tower is the perfect choice. This intricately designed tower not only enhances your tabletop aesthetics but also ensures a fair roll for your dice. It's a great gift for druids, rangers, or anyone who appreciates the beauty of the natural world in their games.
Whimsical Wizard Dice Tower with D20 Holder
For those who embrace the magical and whimsical side of tabletop RPGs, our Wizard Dice Tower is a fantastic addition to your gaming arsenal. Complete with a D20 holder, it adds a touch of enchantment to your gaming experience. Imagine the excitement of rolling your dice down this tower, creating an air of anticipation as the die tumbles and reveals your fate. But we have more dice towers!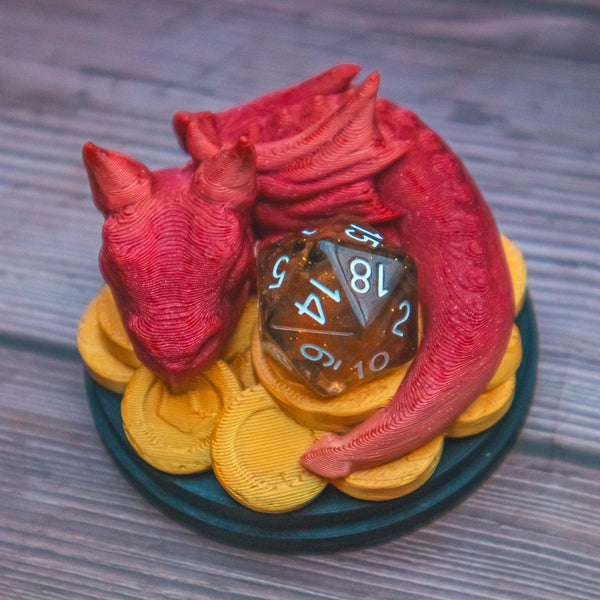 Dice Guardians: Adorable D20 Holders
Last but not least, our Dice Guardians are a delightful way to keep your D20 safe and sound. This little dragon is not only charming but also functional. With their outstretched wings and protective posture, they cradle your beloved D20, ensuring it's ready when you need it most. Dice Guardians make for a fantastic stocking stuffer or a thoughtful gift for your fellow adventurers.
In summary, this holiday season, give the gift of adventure and imagination with these fantastic tabletop RPG accessories. From the grandeur of the Game Master Dice Box to the beauty of our dice sets and the whimsy of our dice towers and guardians, there's something here for every type of player. So, get ready to embark on epic quests, face formidable foes, and roll your way to victory in style with these tabletop RPG gifts!